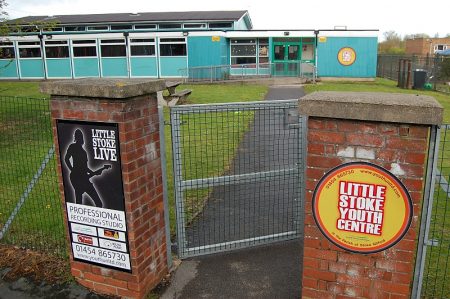 Councillors in Stoke Gifford have expressed concern over suggestions that Little Stoke Youth Centre might be taken over by Bradley Stoke Town Council as part of a radical restructuring of the way local youth clubs are funded.
South Gloucestershire Council (SGC) is currently undertaking a public consultation on cost-cutting proposals for the services it provides to children, young people and families in the district, which include transferring control of youth centres to "locally based organisations" from April 2013.
The types of organisation foreseen as future operators include town and parish councils, charities, community interest companies, social enterprises, staff owned mutual and private providers.
Stoke Gifford Parish Councillor Ernie Brown told a recent council meeting that he had recently attended a meeting with the staff of the youth centre and Cllr Ben Walker, Mayor of Bradley Stoke. He reported:
"It's quite clear. If this parish doesn't take over the running of the youth centre, Bradley Stoke will."
Cllr Brown's statement was met with concern from his colleagues. Cllr Brian Allinson, who is also a member of SGC's ruling cabinet, said:
"When spending on youth activities goes down, problems increase. As a council, we do need to keep a close eye on this one.

"It's in our patch. We shouldn't allow it [to be taken over by Bradley Stoke]."
Cllr Allinson stressed that the SGC consultation is ongoing and no decision has yet been made.
Figures included in the consultation documents show that building-related costs for Little Stoke Youth Centre amounted to £27,800 in 2010/2011. Staff costs are not disclosed but the current staffing profile is said to include a full-time centre manager and a number of part-time sessional and detached youth workers.
Two part-time youth workers and a small team of assistant youth workers currently provide sessions at the centre for young people from Bradley Stoke. This team was established by SGC following the closure of Bradley Stoke's Brook Way youth club in October last year after the Town Council prematurely terminated its youth provision contract with Southern Brooks Community Partnership.
Little Stoke Youth Centre also houses a professional recording studio, known as Little Stoke Live, which was established in 2009.
As part of the consultation process, SGC is inviting organisations interested in potentially taking on youth centres and their services to submit "expression of interest".
SGC currently operates 13 youth centres across the district, nine of which are located in premises that are also owned by the Council. If no organisations come forward to operate a centre, it will have to be "decommissioned", warns the Council.
An online petition calling for SGC to "continue 100% funding of Little Stoke Youth Centre and all associated staff and costs" has so far attracted 29 signatures.