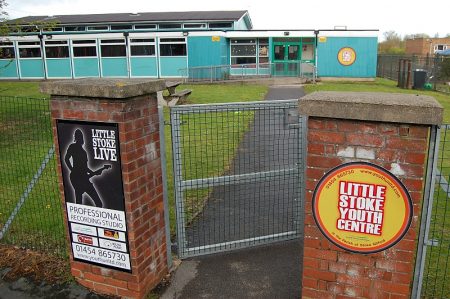 The future of a local Council-run youth centre threatened by budget cuts remains uncertain, despite several "expressions of interest" being received from organisations interested in taking over its operations.
Little Stoke Youth Club, in Little Stoke Lane, is under threat of closure from South Gloucestershire Council (SGC) as part of its plans to slash spending on "universal access" youth services by 46% over two years.
Under proposals published earlier this year, the Council said it was planning to transfer control of all its youth centres to locally-based organisations. If no such organisation comes forward for any particular centre, it will be "decommissioned".
A public consultation exercise run earlier this year invited organisations to submit "expressions of interest" in taking on the running of council-owned youth centre buildings "for the benefit of children, young people and families".
A report presented to the July meeting of SGC's Children and Young People Committee reveals that the Little Stoke Youth Centre has attracted the largest number of "expressions of interest" (six) of all the centres in the local authority area. These have come from two voluntary sector organisations, a Parish Council (assumed to be Stoke Gifford but still to be confirmed), a private childcare provider and two individuals (one of whom is a member of staff at the centre).
The extent to wish each of these organisations will continue to provide facilities for local teenagers remains unclear at the current time.
The committee meeting heard that the Council's proposals had not been well received by respondents to the public consultation, with 59% of them disagreeing with the overall approach and 66% being against commissioning more youth services from external providers.
When it came to a vote, Labour and Liberal Democrat Councillors succeeded in gaining majority agreement for an amendment to the original proposals that would see centre-based youth provision safeguarded in the Council's six designated Priority Neighbourhoods (of which Stoke Gifford is not one). However, immediately after the vote, Conservative members of the committee invoked a new constitutional procedure to refer the decision to Full Council.
An extra meeting of SGC's Full Council has now been arranged for Monday 10th September in Kingswood, where the matter will be further debated.
A news item on the Stoke Gifford Parish Council website reads:
"This meeting will have a bearing on the future of the Little Stoke Youth Centre and local residents and young people are being encouraged to attend the meeting from the Little Stoke area in support of the centre."

"A coach will be made available leaving at 6:30pm from the Little Stoke Park Car Park returning around 9pm. Anyone interested in attending the meeting and requiring transport should contact the Parish Clerk."
A 'Save Little Stoke Youth Centre' online petition has also been started and it currently has 36 signatures.
Earlier this year, Stoke Gifford Parish Councillors expressed concern that Bradley Stoke Town Council might put in a bid take over the Little Stoke Youth Centre.