The construction of a new stadium for Bristol Rovers on the UWE site in Stoke Gifford, which is dependent on the football club obtaining planning permission for the redevelopment of its existing ground in Horfield, could be impacted by an "objection" recently lodged by Tesco.
Rival supermarket group Sainsbury's has submitted plans to demolish the Memorial Stadium and replace it with a foodstore, residential housing and commercial units. If the scheme is granted planning permission by Bristol City Council (BCC), Rovers will be able to use the money from the sale of the site to fund the construction of its new stadium at UWE, which was given the go-ahead by South Gloucestershire Council in July.
Club officials had originally expected the Sainsbury's application to come before a BCC Planning Committee in August but the date has slipped, first to September and now to 7th November, according to a reliable source on the Bristol Rovers official forum website.
The latest setback is the news that Tesco has submitted a consultation response that "casts doubts on the robustness of the impact of the proposed development" citing numerous perceived issues with Sainsbury's plans. These include creating an "uncomfortable relationship" with neighbouring residential properties, generating increased traffic movements and "failing to meet the site's full potential to assist in delivering housing in Bristol in accordance with the National Planning Policy framework (NPPF)".
Tesco also casts doubt on the robustness of Sainsbury's analysis of the impact of the proposed new store on existing town and local centres, suggesting that this may have been under estimated.
The Tesco submission is described as a "formal objection" on the Rovers forum, although it has only been categorised as a "general comment" on the BCC website.
A comment on the Rovers forum condemns the Tesco move as "a cynical and selfish ploy by a company that is increasingly perceived as having no social conscience and no green credentials."
Bristol Rovers FC has previously said it is aiming to move to its new stadium for the start of he 2014/15 season.
Construction of the new facility is expected to take 62 weeks. A press release put out by South Gloucestershire Council in July said that work on the stadium is expected to begin in January 2013 with an anticipated completion date of Spring 2014.
Any further delays in determining the planning application for the redevelopment of the Memorial Stadium site could potentially mean that the move to a new stadium has to be put back from the projected date of August 2014.
Source: The Tesco "objection" can be found on the documents tab of the planning application on the BCC website, dated 30th August 2012 and annotated as being from "Mr Simon Birnbaum (Tesco)".
Related links: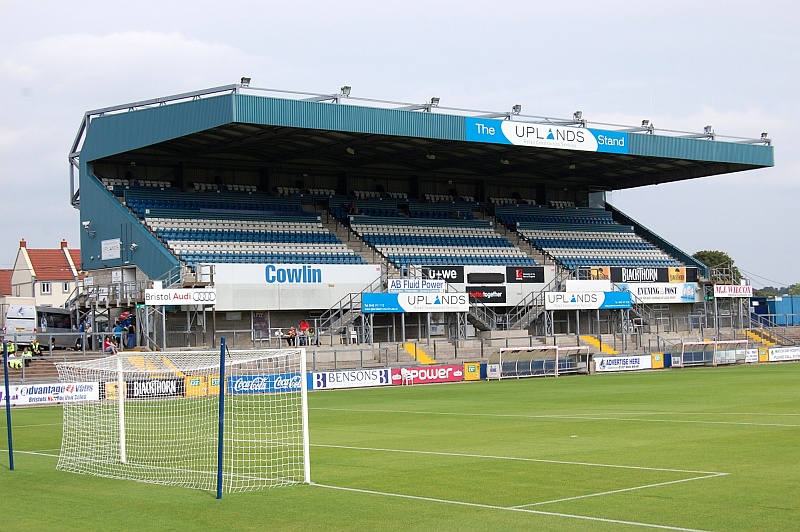 Photo: The Memorial Stadium in Horfield, Bristol.