Posted on Monday 10th September 2012 at 10:32 am by SH (Editor)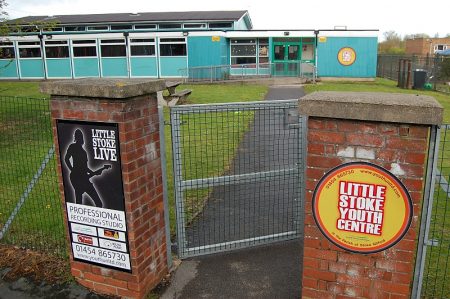 Residents of Stoke Gifford fighting for the future of a local youth club are due to attend a crucial Council meeting in Kingswood tonight (Monday 10th)  that will decide levels of funding for youth work across South Gloucestershire.
Little Stoke Youth Club, in Little Stoke Lane, is under threat of closure from South Gloucestershire Council (SGC) as part of its plans to slash spending on 'universal access' youth services by 46% over two years.
Under proposals published earlier this year, the Council said it was planning to transfer control of all its youth centres to locally-based organisations. If no such organisation comes forward for any particular centre, it will be "decommissioned".
Tonight's Special Meeting of SGC's Full Council has been called after Conservative Councillors 'called-in' a decision of the authority's Children and Young People Committee that would see centre-based youth provision safeguarded in the Council's six designated Priority Neighbourhoods (of which Stoke Gifford is not one), with a 'positive activities' fund of £227,00 being shared across all other areas.
The Committee's decision to focus the spending on areas of deprivation was agreed by a 7:6 vote margin, with Labour and Lib Dem Councillors joining forces to defeat the Conservatives.
Conservative Councillors say they would prefer to see a "level playing field" with all youth centres and clubs across the whole district able to bid into a larger (£421,000) 'positive activities' budget.
Cllr Keith Cranney, Conservative Councillor for the Stoke Gifford district ward, said:
"Little Stoke youth centre does a tremendous job and it's already one of the most popular centres in the district."

"But it doesn't take a genius to work out that if Labour and Lib Dem councillors succeed in more than halving this 'positive activities' budget, then the chances of Little Stoke youth centre remaining open also more than halves."

"Like many local people, I look forward to hearing a justification from Labour and Lib Dem councillors as to why they seem hell-bent on stacking the odds against Little Stoke, Thornbury, Hanham youth centres and others staying open to serve local youngsters."
A coach has been organised to take residents to tonight's meeting in Kingswood. It will leave the car park in Little Stoke Park at 6:30pm and return at around 9pm. Anyone interested in attending the meeting and requiring transport should contact the Parish Clerk.
SGC says it has received six 'expressions of interest' from organisations interested in taking over the running of Little Stoke Youth Centre. These have come from two voluntary sector organisations, Stoke Gifford Parish Council, a private childcare provider and two individuals (one of whom is a member of staff at the centre).
More info: Agenda for tonight's SGC Full Council meeting
Share this article: