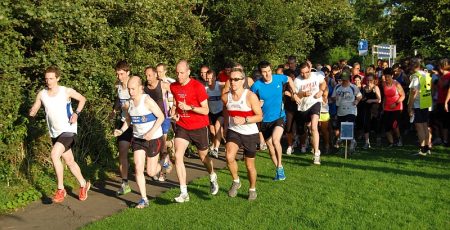 A junior version of the successful weekly Little Stoke 'parkrun' has its inaugural event this Sunday (29th June 2014) in Little Stoke Park.
Parkrun is a free, weekly 5k timed run, which takes place all over the UK and beyond, every Saturday at 9am, all year round.
Speaking about the new 2km junior version of the run, which is for 4 to 14 year-olds, event director Ian Shepherd told The Journal:
"Although it has always been inclusive and attracted many families, the 5km distance of the 'standard' parkrun can be quite a challenge for children, which is where junior parkrun comes in."

"At only 2km, the junior parkrun event is far easier on little legs, so the activity remains fun instead of becoming a chore. We also have a lot more marshals dotted around the course, making it safe for children to run on their own, although parents can still accompany them if they like."

"The juniors also have their own reward scheme, earning different wristbands after 11, 21 and 50 runs, which represent the equivalent of half-marathon, marathon and ultra marathon distances."
Subject to successfully mustering a roster of twenty volunteers each week, the Little Stoke junior parkrun team will be putting on the run every Sunday at 9am from 29th June onwards. All runners or volunteers need to do is register once at www.parkrun.org.uk, print out their personal barcode, then just turn up to run or email littlestoke-juniorshelpers@parkrun.com to volunteer.
For more information, visit the 'Little Stoke South Gloucestershire parkrun' and 'Little Stoke junior parkrun' pages on Facebook.