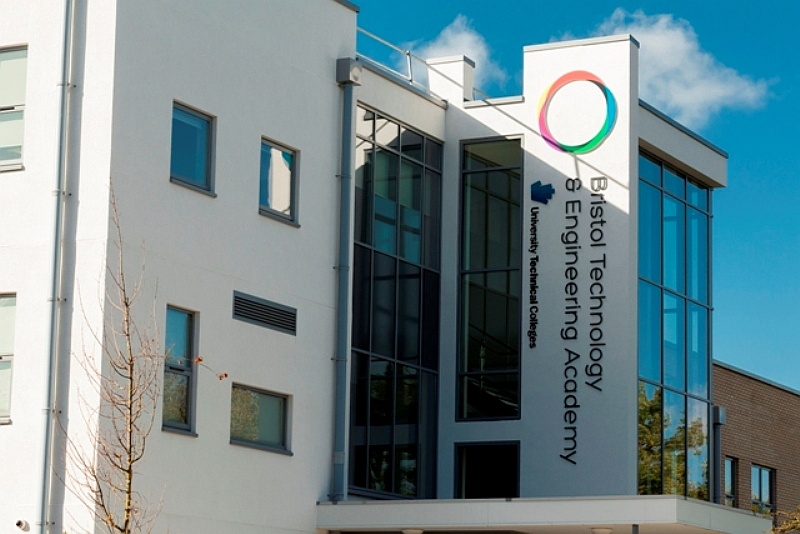 Bristol's first University Technical College, the Bristol Technology and Engineering (BTE) Academy in New Road, Stoke Gifford, has been rated as 'good' following its inaugural Ofsted inspection.
Inspectors who visited the BTE Academy in April commended its principal Rhian Priest and other senior staff for providing "strong leadership, so that the academy has clear strengths less than two years after opening".
They added: "The academy is well on its way to meeting its vision of becoming a centre of excellence in teaching engineering and environmental technologies."
The BTE Academy is one of 30 University Technical Colleges across England, catering for pupils in Years 10 to 13 and with a strong focus on engineering and environmental technologies. It opened in September 2013 and currently has 333 students.
It is sponsored by the University of the West of England and GKN Aerospace, and also receives support from Airbus, Rolls-Royce and the Royal Navy. There are also strong links with the City of Bristol College and South Gloucestershire and Stroud College.
BTE Academy was rated by Ofsted as being 'good' overall and it received the same rating in several other categories: leadership and management, behaviour and safety of pupils, quality of teaching, achievement of pupils and sixth form provision.
Inspectors describe the teaching of top ability sets in Years 10 and 11 maths and science as being "outstanding" and say its governing body "provides outstanding support and challenge to the academy's senior leaders". Provision for students who are disabled or who have special educational needs is also "outstanding", as is support for students' personal development and well-being.
The Ofsted report also highlights the "exceptionally mature relationship between teachers and students that creates an excellent climate for learning" in the sixth form. "These lessons often feel more like high-level seminars than typical school lessons," it adds.
"The BTE Academy is a brand new type of school, the first of its kind in the West of England and one that is providing a unique learning opportunity for young people," says principal Rhian Priest.
"As such, we are delighted to have been rated in our first Ofsted inspection as being 'good' across the board but also having several outstanding features. After less than two years, we are already seen to be on course to achieving our core vision – that of becoming a centre of excellence for teaching engineering and environmental technologies, and preparing students for a potential career in these crucial and exciting disciplines."
"However, we are not complacent and will continue to strive to become outstanding across all categories."
The BTE Academy has some places available for September 2015 for current Year 9 students. Visit www.bteacademy.co.uk or call 0117 983 8080 for more information.
More info: Ofsted report in full
Related link: Schools & Colleges in Stoke Gifford (The Journal)