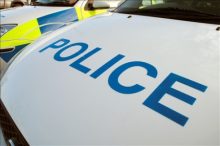 Police are appealing for witnesses after a teenager was the victim of an attempted robbery in Little Stoke.
A 14-year-old boy was out walking his dog when he was approached from behind by a man.
The man demanded the boy hand over his phone before hitting him several times in the face. The boy pushed the man over and he then ran off empty-handed in the direction of the doctors' surgery.
The incident happened on the footpath near Braydon Avenue at approximately 6pm on Friday 27th May.
The man is described as white, aged in his early 20s, approximately 5ft 10ins and of skinny build. He was wearing a black jacket, grey trousers and grey and black Nike trainers.
Anyone with information is asked to call 101 quoting reference number 5216115678.
Source: Press release from Avon and Somerset Police.