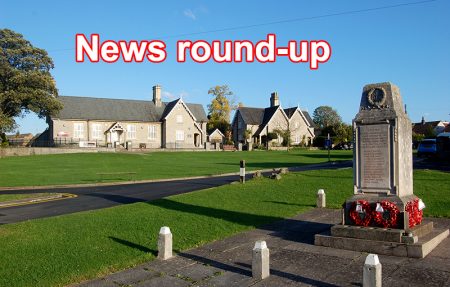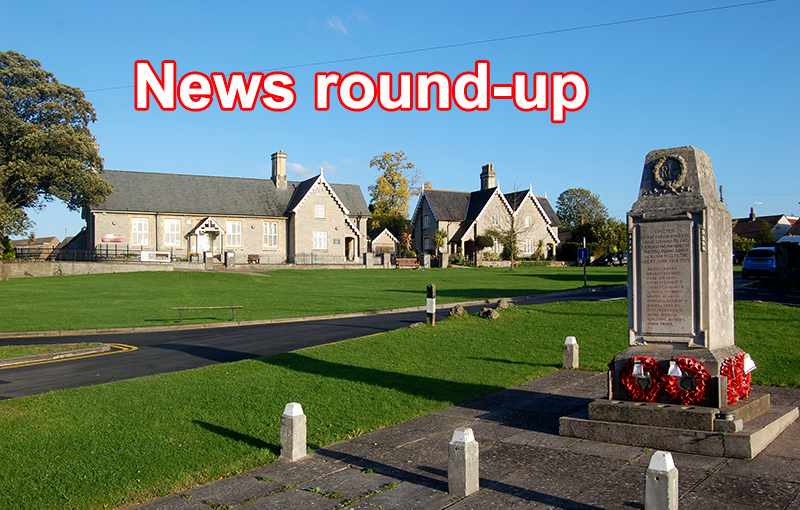 Heavy snow has caused disruption and school closures all across the Stokes this month but there are finally some signs that spring has sprung with bright yellow daffodils being spotted in gardens and public parks. See below for key dates throughout the school holidays and the rest of April.
St Michael's Church
The church have been extremely busy this month, organising a range of activities for the local community, including; clay pigeon shooting, a board games evening and a Dad's breakfast. The dedicated members of the church are continuing to organise events throughout April and May, please find details of these events below.
Next month's Saturday breakfast is being held on 14th April in the Old School Rooms between 8.30am and 10am. For a suggested donation of £2 per person, you will receive a full English breakfast, along with toast, preserves, tea, coffee and orange juice. There will also be a guest speaker to give a short talk.
Also on the 14th April, a film quiz night has been organised at 7.30pm in The Old School Rooms. There will be film themed food along with popcorn, hot dogs and nachos, please take your own drinks. For this occasion, men are being asked to pay a £5 entrance fee, but the ladies are free. If you would like to attend, please let Rob know at robanddiane.bakewell@gmail.com
The City of Bristol Brass Band are performing a concert at the St Michael's Centre on Saturday 19th May from 7pm-9pm, performing a mix of classical and modern music. Tickets are £8 per adult, £5 retired and under 16's are free. Tickets are available to purchase from the church office leading up to the concert or on the door.
The coffee shop in the St Michael's centre will be closed from 2.30pm on Thursday 29th March and will reopen at 9.30am on Monday 9th April. This is due to refurbishment work that is taking place.
Easter services at the church:
Good Friday 30th March;

Heart of the community prayer breakfast in the Old School Rooms at 6.30am.
Messy Church at 11am-12.30pm in the St Michael's Centre. A family friendly service followed by crafts, Easter egg hunt and food.
Reflective service being held in St Michael's Church at 12.30pm.

Easter Sunday 1st April;

Holy Communion at 9am in St Michael's Church.
Easter celebration with Family Communion in the St Michael's Centre at 10.30am.
Evensong taking place in St Michael's Church at 5pm.
Evening celebration with Communion being held at 6.30pm in the St Michael's Centre.
St Michael's Primary School
St Michael's started March with a fun-filled day of dressing up and sharing books across the school to celebrate world book day. Year 5 have been particularly busy this month, with the girl's netball team competing in a tournament and the whole year group putting on an Easter assembly for their parents and carers.
The whole school raised money for Sport Relief on Friday 23rd March, wearing their favourite sports kit to school for a suggested donation of £1. The money raised will help support a new partner charity that the school will be working with, providing schools in South Sudan with vital equipment. There are nearly 1 million people displaced from their homes in that region and St Michael's would like to support a local organisation, The Brickworks, who are working to give children in South Sudan a chance of a better life and better education. The total raised will be announced once the children return to school on Monday 9th April after the Easter holidays.
Abbeywood Community School
March has been a busy month for the students of Abbeywood Community School as they have continued with their fundraising efforts, hosted children from two different primary schools and showcased their talents to friends and families.
Two cake sales and an Easter egg raffle raised £143.45 which will be going to their nominated charity, Off the Record, who support young people with mental health issues, stress and anxiety.
On Wednesday 7th March, 60 Year 2 children from St Michael's Primary School and Bradley Stoke Community School visited Abbeywood for an afternoon football tournament, organised by some Year 7 students. Even though some children had never played before, everyone took part and the overall winners were St Michael's, narrowly beating Bradley Stoke by two points. The reception children from Bradley Stoke also visited Abbeywood, enjoying a library session organised by some year 7 students and librarian Debbie Swindail. They played games, made Gruffalo masks, took part in paired reading and completed a Julia Donaldson themed treasure hunt. The two events were a great success and Abbeywood are looking forward to welcoming both schools back over the next two terms. To see some photos of the day, please click here.
Wednesday 14th March was the evening of 'Abbeywood's got Talent!' where 12 acts showcased a variety of performances including singing, flute playing and champion cup stackers. The judges were very impressed with all of the acts but this year's winner was Ben Varlamos who wowed the judges with his performance of a song that he had written and composed himself.
Key dates for April
Parish Council meetings:

Full Council meeting on Tuesday 10th April at 7pm in The Stokes Youth and Community Centre, Little Stoke.
Recreation and Leisure Committee meeting on Tuesday 17th April at 7pm in The Stokes Youth and Community Centre, Little Stoke.
Planning and Transportation Committee meeting on Tuesday 24th April at 7pm in The Stokes Youth and Community Centre, Little Stoke.

Police Beat Surgeries:

The Stokes Beat Surgery is being held on Monday 9th April, 12.30-2pm at the Community Hall in Little Stoke.
The Stoke Gifford Beat Surgery is being held on Tuesday 10th April, 1pm-3pm at the St Michael's Centre, Stoke Gifford.