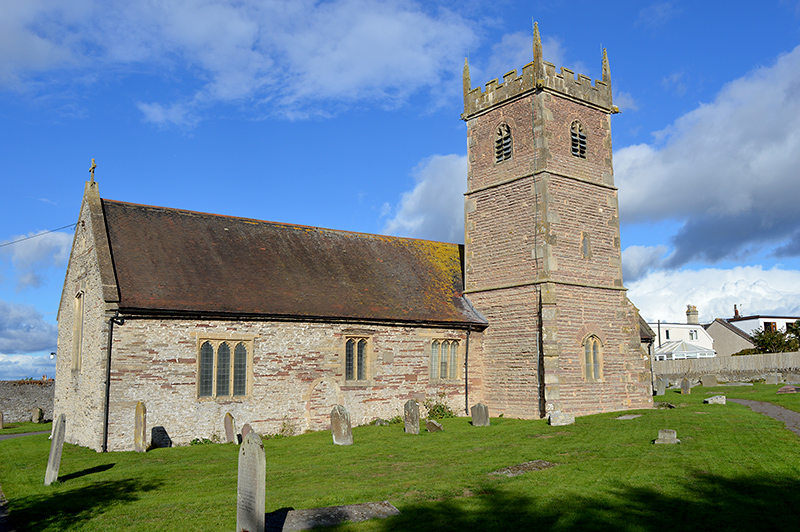 After decades of silence, the sound of church bells will soon once again ring out across the village green at Stoke Gifford.
Rev Canon Simon Jones, of St Michael's Church, commented:
"The installation of a digital bells system is a unique marriage of a medieval structure and 21st century technology. We will now be able to call parishioners to worship, celebrate weddings, mark funerals and herald local and national celebrations in a quintessentially time-honoured fashion."
Three years ago, local residents were told that the existing bells, one of which dates back to 1450, were unsafe and beyond economic repair or renovation and were invited to hear a trial of electronically-reproduced bell sounds from the church tower. The feedback from this trial was overwhelmingly positive.
The church authorities are taking a great interest in the project as St Michael's is the first church in the Bristol Diocese to install such a system. It has, therefore, taken time to gain the various ecclesiastical permissions, to make safe and preserve the original three bells and to evaluate a modern, state of the art, digital sound system, which will be installed in the newly re-roofed and refurbished church tower.
Once the system is in place (4th December) there will follow a 15-month appraisal period, after which an application can be made to retain the system permanently.
Rev Jones added:
"The new digital bells will be in operation in time for our annual Carols on the Green service on 8th December, when the hundreds of people who attend this popular event will be able to hear – many for the first time – the sound of bells ringing out across The Green."
The digital bells system will take a few days to install and commission. Over this period they will be tested at various times in order to perfect the sound and decide which of the many available peals will be appropriate for St Michael's.
Among the many advantages of digital bells is that they are relatively inexpensive, easy to operate, virtually maintenance free, faithfully reproduce pre-set peals – and do not require bell ringing practice sessions!
For any further information, please contact the St Michael's Church office on 0117 969 2486.
This article originally appeared in the December 2018 issue of the Stoke Gifford Journal news magazine (on page 27). The magazine is delivered FREE, EVERY MONTH, to over 5,000 homes in Stoke Gifford, Little Stoke and Harry Stoke. Phone 01454 300 400 to enquire about advertising or leaflet insertion.