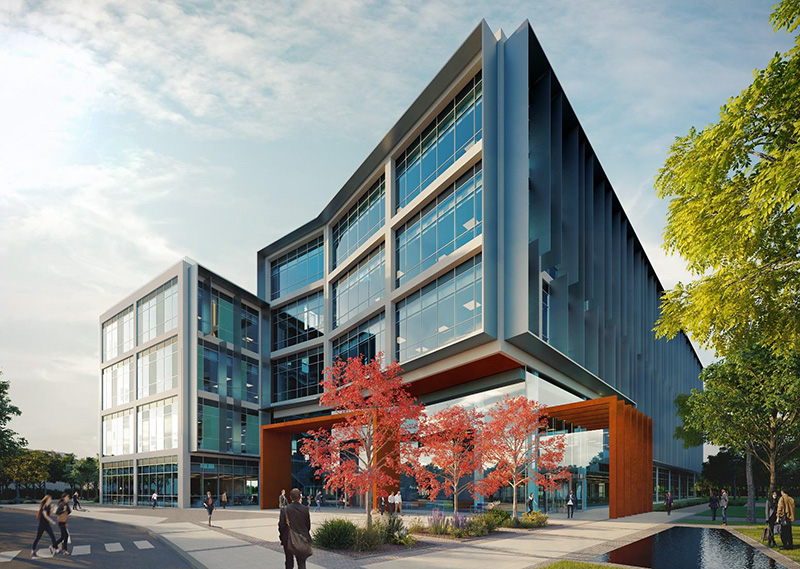 The developer of a proposed new £100m office complex earmarked for a site at the rear of Parkway Station has successfully re-applied for outline planning permission.
The original planning consent for the development, which could provide space for up to 2,000 workers, was granted in 2016, but it expired in June this year.
The new application, submitted by developer Ashfield Land, was for the same scheme as previously approved, however, it was necessary to assess it against new planning policies that South Gloucestershire has adopted in the intervening years.
The existing buildings on the Hunts Ground Road site, opposite the Parkway Park & Ride facility, were demolished in 2017.
The proposed 18,500sqm development, named 'The Approach' in marketing literature, is being targeted at corporate occupiers seeking a high-quality, sustainable, well-located and well-connected HQ building.
The site has excellent connectivity because of its proximity to Parkway Station, as well as the recently opened Stoke Gifford By-Pass. From 2022, it will be also be served by the Cribbs Patchway MetroBus Extension, currently expected to be running from 2022.
The plans include a two-storey decked car park with 525 car parking spaces, of which 21 are for disabled use. There would also be 250 cycle parking spaces as well as 20 shower cubicles on site.
The outline planning consent defines the scale and position of the building and access to the site from Hunts Ground Road. Once an agreement has been reached with a suitable occupier, the developer will submit a 'reserved matters' application. This will address specific details of the final scheme, including landscaping and the appearance of the building.
James Digby, director at Ashfield Land, said:
"The Approach is arguably the best-connected and most significant consented office scheme in the South West today and we are looking forward to attracting an occupier here and moving into construction. This would then deliver a comprehensive regeneration of the site together with new jobs and investment. We are actively marketing the opportunity and look forward to securing a calibre occupier for a top-quality scheme."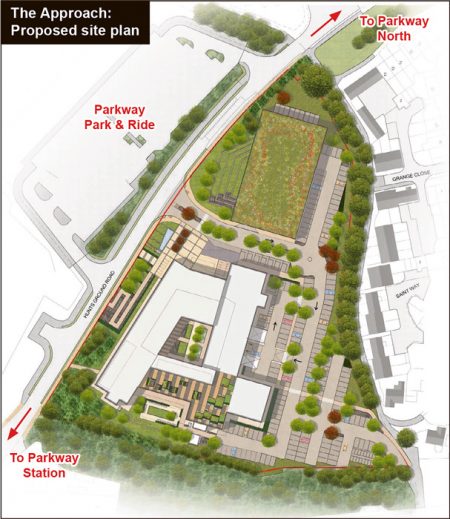 This article originally appeared in the October 2019 issue of the Stoke Gifford Journal magazine (on page 23). The magazine is delivered FREE, EVERY MONTH, to over 5,000 homes in Stoke Gifford, Little Stoke and Harry Stoke. Phone 01454 300 400 to enquire about advertising or leaflet insertion.