By Jack Lopresti, MP for Filton and Bradley Stoke.
Our aerospace industry in Filton and the South West of England is dynamic, innovative and world leading. It is a showcase of the best that British engineering has to offer the world, but as I am sure you will be aware this is an extremely challenging time for the aviation/aerospace industry. Whilst I am optimistic that our fantastic local aerospace companies such as Rolls-Royce, Airbus, and GKN will weather this storm, I want to ensure that they don't merely survive, but continue to thrive.
However, we need intervention and Government support to protect jobs and skills for the future.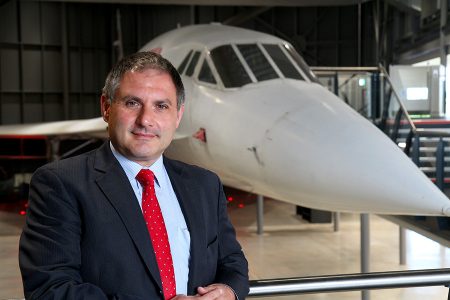 Firstly, it is imperative that we get the aviation industry up and running, to allow it to operate over the peak holiday period. This cannot happen with a 14-day quarantine measure in place. I'm confident that there are better ways to ensure we are neither importing nor exporting fresh infections across international borders. We are Global Britain and a key part of that is being open for business. As such, I have written to Priti Patel and plan to offer constructive criticism to the Government that these measures are not necessary and that we need to find alternative ways of working.
Secondly, I look forward to hearing more from Government about Project Birch; their plan to help key industries which have been impacted by the coronavirus. We must stand ready to assist viable aerospace and aviation companies encountering financial difficulty, to prevent the skills, manufacturing base, jobs, and economic productivity from leaving the UK and finding a new home elsewhere. If necessary, as a measure of last resort, this should even include Government loans, provided that the taxpayer is at the front of the queue of creditors.
Thirdly, an aircraft scrappage scheme, which has already been pioneered by other countries, could help safeguard jobs, reduce our emissions and kickstart our aerospace industry again. A similar scheme worked wonders for our hard-hit car manufacturers after the recession, scrapping 330,000 cars in total, and accounting for a fifth of all cars sold in the year in which it was introduced. Such a scheme for aircraft would allow us to upgrade our ageing fleets of aircraft to be more environmentally- friendly and would also result in a steady increase in orders placed with local businesses.
Lastly, in our own local area, I am supporting Aerospace Bristol's 'Return to Flight' campaign, which is aiming to raise money to ensure the museum will be able to reopen once the lockdown measures have been eased. This fantastic facility is the final resting place of Concorde, the most iconic commercial passenger plane aircraft ever designed, and Concorde could never have flown without the brilliance and dedication of engineers right here in South Gloucestershire. Bristol Aerospace proudly flies the flag for our heritage and, as a STEM learning centre, looks to the future and serves as an inspiration to the next generation. We need many more of our young people to embark on a career in engineering and aerospace and help to maintain our great tradition. To support Bristol Aero and to access some fun activities for you to do at home, please visit: www.aerospacebristol.org
There are further measures we can take to support aviation and aerospace in the UK; I will be working with Government ministers, the management, and trade unions of local companies and will leave no stone unturned in finding ways of supporting our aviation/aerospace industry and protect, preserve and enhance our sovereign manufacturing capability in aerospace and defence.
w: www.jacklopresti.com
t: 01454 617783
This article originally appeared in the July/August 2020 issue of the Stoke Gifford Journal magazine (on page 19). The magazine is delivered FREE, nine times a year, to over 5,000 homes in Stoke Gifford, Little Stoke and Harry Stoke. Phone 01454 300 400 to enquire about advertising or leaflet insertion.