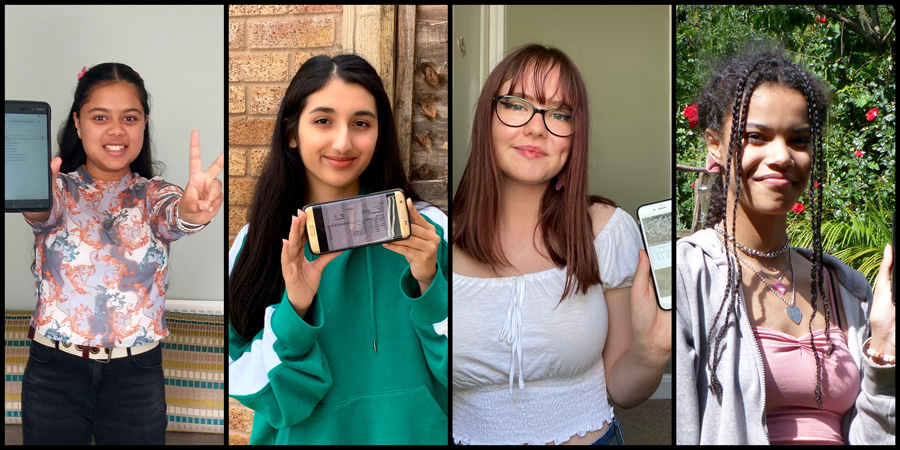 Stoke Gifford's Abbeywood Community School reports that this year's Year 11 students have registered "outstanding" GCSE results.
With no official examinations having been sat this year because of the coronavirus emergency, the grades awarded have been based on teacher assessments. This follows a government decision to abandon Ofqual's proposed algorithm-based approach.
A school spokesperson said:
"The 2020 GCSE outcomes have been awarded based on school assessment which were calculated using a rigorous standardisation process and they show our school continues on its upward trajectory of improvement. We are very proud of all our students' achievements as they have done themselves and us proud in this challenging year."
Top-attaining students
Dylan Parrish
Kush Awasti
Robyn Wright
Anais Elezi
Reba Khalid
Mac Elmorssy
Cameron Thompson
Jennifer Crossley
Aishu Putravu
Kushi Ashwin
Harvey Wong
Emily Hathaway
Charlie Chamberlain
Jamelia Meredith
Headteacher, Dave Howe, said:
"With lockdown and so much uncertainty surrounding the results process this has been a really challenging year for us all and particularly so for those students receiving GCSE results this summer. Despite these challenges these outstanding results are testament to our students' resilience and dedication, our strong school ethos and the commitment of all our staff."

"I am deeply proud of all our students and these superb GCSE results are a reflection of five years of us learning and growing together in our happy, hard-working school. I am particularly pleased so many of our Year 11 students will be staying with us in Post-16 for their next exciting part of their journey and we will continue to help each student realise their ambitious dreams."

"I would like to pay tribute to all our parents and carers, who have supported us so well throughout this challenging year, as this very strong set of GCSE results would not have been possible without them."
Key Stage 4 leader, Richard Bendry added:
"I am really proud to have been your head of year as I have been so impressed with the way you have supported each other and your families throughout the challenges this year has presented us."

"Your resilience, kindness and dedication have brought you all to this point of success and you are now set up for a really successful future where you can begin to turn you ambitions into a reality."
Students commended for progress
Amy Barber
Hameedah Bello
Kai Laity
Eloise Smith-Ferrier
Esha James
Tom McDermott
This article originally appeared in the September 2020 issue of the Stoke Gifford Journal magazine (on page 7). The magazine is delivered FREE, nine times a year, to over 5,000 homes in Stoke Gifford, Little Stoke and Harry Stoke. Phone 01454 300 400 to enquire about advertising or leaflet insertion.