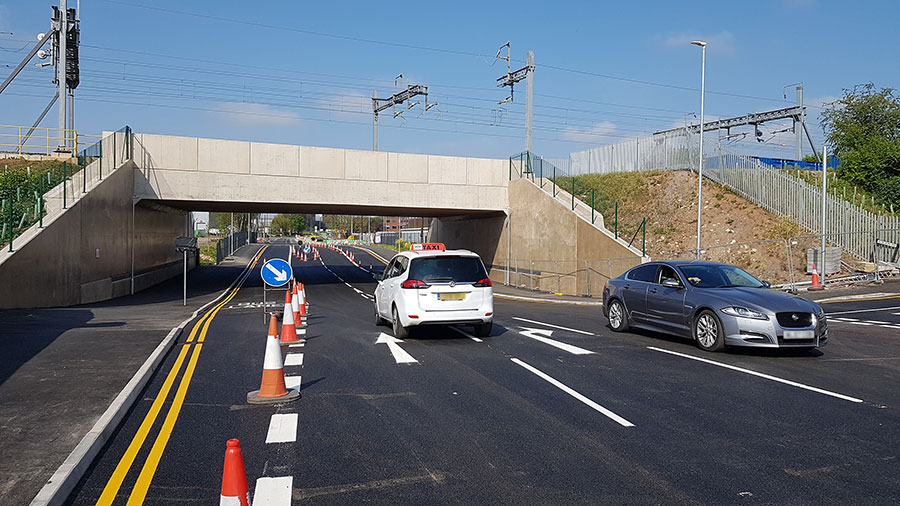 A main road in north Bristol that has been subject to traffic management measures for over two years was fully reopened this morning (Sunday 24th April 2022).
Motor vehicles can now pass along the full length of Gipsy Patch Lane in both directions – westbound towards the A38 Gloucester Road, and eastbound towards Little Stoke, Stoke Gifford and Bradley Stoke.
All side road junctions, including Titan Road (which leads into the Horizon 38 business park), have also reopened to traffic.
Gipsy Patch Lane had been subject to full and partial closures since March 2020, to allow the replacement of a narrow Victorian-era railway bridge and road widening works to create space for new bus lanes.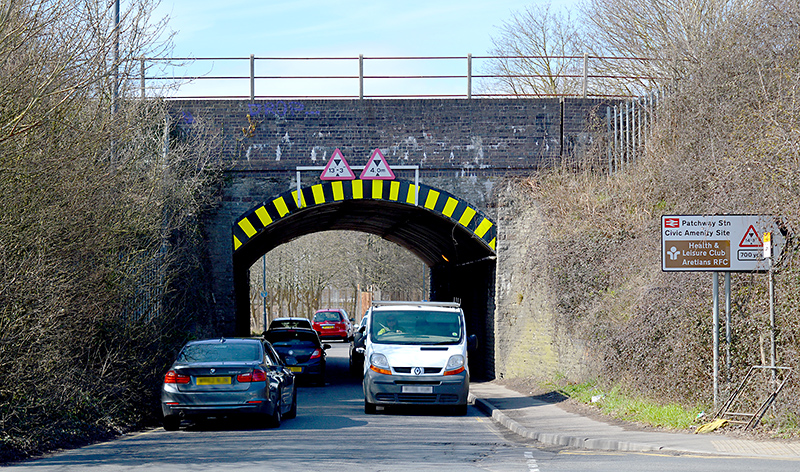 It was opened one-way (westbound only) in September 2021, but had been fully closed again since the evening of Friday 8th April 2022 for resurfacing to be carried out.
Contractors reopened the road at around 10.15am today (Sunday 24th April), about 20 hours ahead of the previously advertised time of 6am on Monday 25th April.
South Gloucestershire Council says the recent resurfacing work involved "reconstructing all the asphalt layers in the road, not simply the top layer, to make the road fit for purpose for years to come".
According to the council, more than 30 people were involved in the operation each day – a combination of on-site workers, lorry drivers and those at the quarry mixing the materials.
More than 1,900 tonnes of material were removed and during the asphalting operation over 200 tonnes of material were laid each day.
Road widening work will continue to be carried out west of the railway bridge (Rolls-Royce side), and to enable this work narrow lanes will be in place along this stretch of the carriageway.
The main construction work for the Cribbs Patchway MetroBus Extension (CPME) scheme is due to complete in September this year. Other work, such as the installation of bus shelters and iPoints, along with landscaping, will be completed in the autumn.
An article outlining the remaining work to be carried out on Gips Patch Lane (and any associated traffic management) will appear in the May issue of the Journal magazines, distributed from 14th May.
More information and related links: