Posted on Saturday 21st April 2018 at 10:06 pm by Laura Mortimore
Local resident Adrian Kerton has created a website documenting the history of Stoke Gifford and surrounding areas. The wide variety of information on his website offers readers a glimpse into the past, with some of the documents available to view dating as far back as the 13th century.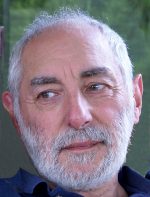 When Adrian moved to Stoke Gifford in 1985 to work for Hewlett-Packard at Wallscourt Farm, he was intrigued by the farmhouse and outbuildings. Having always been interested in historical buildings, he began to look into the history of Wallscourt Farm and discovered that it was previously called Starve-All-Farm. Delving into the history of Wallscourt piqued Adrian's interest and marked the beginning of his journey into discovering the history of Stoke Gifford.
Describing how his interest in local history grew, Adrian said:
"When I retired I had some spare time to research the history of the farm and of Stoke Gifford where I lived. The research revealed histories written by Ros Broomhead, the daughter of one of the vicars of St Michaels, and the Rev D Evans, keen local historians. I was also very lucky to be introduced to Sharon Ubank who had created the Stokes Standard, a series of booklets documenting much of the history with residents' interviews. It was then that I decided to create a website so the history of the village could be easily accessible."
As Adrian furthered his research into the history of the local area, he went on air with Radio Bristol which led to a meeting with Mike Stanbrook who had studied Stoke Gifford for his master's degree at UWE. He kindly let Adrian have a copy of his documents which helped to develop the website. Adrian then got in touch with residents living in the older properties within the village and was given plenty of family histories and old photographs to include on the website.
More: Origins of the place name 'Stoke Gifford' »
Share this article:
Discussion is open - be the first to comment - click here to respond.