Posted on Thursday 3rd October 2019 at 10:00 pm by SH (Editor)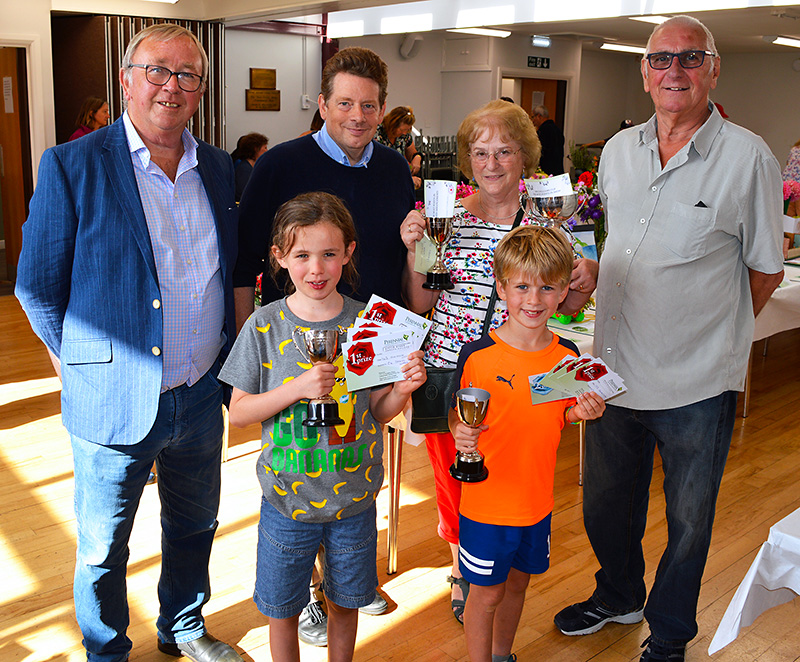 The 44th annual show of Little Stoke Garden Society, held in the community hall on Saturday 31st August, had lots of interesting entries this year – from pumpkins to pictures, writes secretary Janice Szczelkun.
We have had strange weather conditions this year, first with the considerable heat wave and then the rain. Very challenging for us growers!
Homecraft and handicraft were well received – the Stokes area seems to be well populated with crafters and cooks!
We would love to have more entries next year, especially from the children. I am sure there are lots of grandparents out there who remember creating miniature gardens…
The show has many categories, open to adults and children: vegetables, fruit, flowers, homecraft, handicraft and photography, with cups awarded for the best. Entries are assessed by experienced, external judges – so there is no favouritism.
Judging takes place in the morning, and the awards ceremony is held at the end of the afternoon. Cups, to be held for one year, were presented by Rev Paul Hinckley, vicar of the parish of Bradley Stoke and Little Stoke.
We would like to thank everyone who worked hard over the weekend to make this year's show another successful event.
More photos and list of cup winners »
Share this article:
Discussion is open - be the first to comment - click here to respond.