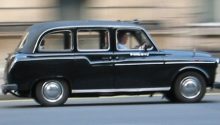 Welcome to the Journal's guide to Taxi services in the Stoke Gifford area. Looking for a taxi in Stoke Gifford, Little Stoke or to/from Bristol Parkway railway station? Need a taxi from the station to MoD Abbey Wood, Hewlett Packard or UWE? Check out our directory below.
Useful link: Hackney carriage (taxis) and private hire (SGC)
Stoke Gifford taxis (private hire)
Z Cars Bristol
Local company with over 30 years experience in taxis
Tel: 01179 500 600
Website: Z Cars Bristol
Bradley Stoke Cabs
Specialist in airport pick ups & drop offs
Tel: 0117 901 2565
Website: Bradley Stoke Cabs
Bristol Metro Taxis
24/7 service in Bristol and South Gloucestershire
Tel: 0800 023 5453 or 0145 4877598
Website: Bristol Metro Taxis
Bristol Parkway Taxis
Private hire services in Bristol
Tel: 0800 619 0047 or 0117 254 1111
Website: Bristol Parkway Taxis
Style Taxis
Local & long distance journeys; all cards accepted
Bristol Parkway Train Station, Stoke Gifford, Bristol
Tel: 01454 889979
Website: Style Taxis, Bristol
Good Connexxions
Locally based in Hambrook & Kingswood
Tel: 07798 663322
Website: Good Connexxions – The airport specialists
Avon Cars
Private hire and executive travel; Bradley Stoke
Tel: 01454 625050
Website: Avon Cars
Zoom Cars
Fixed price fares in Bristol
Tel: 0117 955 5555
Website: Zoom Cars
Photo: Bristol Parkway Station – you may need a taxi from here if there isn't a convenient bus service.
Community transport
Four Towns and Vale Link Community Transport
Providing transport to those members of the community who, for whatever reason, cannot use existing transport services
Tel: 01454 250500 / 01454 250510
Website: Four Towns and Vale Link Community Transport