Posted on Wednesday 21st August 2019 at 7:53 pm by SH (Editor)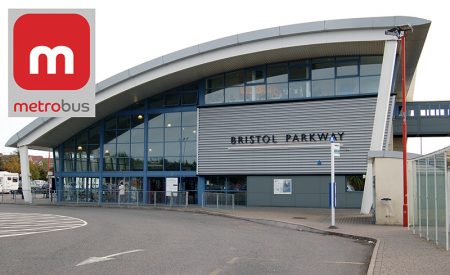 A decision by the West of England Combined Authority (Weca) to allocate £300,000 towards the cost of a scheme to enhance bus/rail interchange facilities at Bristol Parkway Station has paved the way for work to begin in the coming months.
A recent report by South Gloucestershire Council, which is leading the project, says the current facilities for interchange are "dated". Furthermore, buses can only enter the station from the western entrance, limiting the options for future bus growth and the range of services available.
The original MetroBus network, as described in the planning application for the North Fringe to Hengrove Package (NFHP) bus rapid transit scheme, included a route between Emersons Green and Bristol Parkway via UWE, but this was silently dropped during the construction phase. It later emerged that this was because MetroBus vehicles could not currently enter and leave the station via the eastern (Hunts Ground Road) entrance due to the constrained nature of the site.
More recently, First Bus boss James Freeman explained that the issue is actually one of buses coming in via the eastern entrance not being able to execute a turnaround manoeuvre so that they can go out the same way.
Opening of the station's eastern entrance for bus use is part of the proposed scheme.
More: New bus shelters; forecourt remodelling; road realignment »
Share this article:
Discussion is open - 1 comment (view) - click here to respond.