Posted on Wednesday 2nd January 2019 at 7:27 pm by SH (Editor)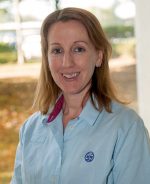 By Alix Evans, Frome Valley Division Commissioner and leader at 2nd Stoke Gifford Rainbows.
By the time you're reading this you've probably eaten all the turkey and mince pies you can stomach, and you may be thinking of some changes you can make for the New Year. One of the best decisions I ever made was to return to Guiding as a volunteer leader – and I'd like you to consider doing similar. Volunteering is scientifically proven to improve health and wellbeing – and although I'm biased, I'd say Guiding is one of the best ways to improve your skills and experiences whilst having lots of fun.
Having been a Brownie when I was little, I knew the sorts of things that girls in Guiding get up to – having fun, building life skills and creating friendships that last long after their time in a unit. So when my daughter's Rainbow unit was in danger of closing due to lack of volunteers, I stepped up and took on the mantel of Lavender. Since then, I've also become assistant leader at Brownies (as Hedgehog) and recently became Division Commissioner (DC), which means I support all the Guiding units in the local area. Being the DC has made me all the more aware of how hard it is for lone leaders – those who run a unit single-handedly – and this is why I'm concentrating on that in this issue of the Journal.
Like many things, being a leader on your own is hard – there's no one to bounce ideas off, no one to cover if you're ill or away with work, and no one to give you that little boost if an activity goes a bit awry. There are 26 units in Frome Valley Division, which covers the local area, and there are at least five with a lone leader.
The ways you can get involved are many and varied, and are on a sliding scale of commitment and involvement. I'd love to recruit people who are able to give hours and hours of their time face-to-face with the girls, however I know that we all lead very busy lives and for some of us that's just not possible. And it's not true that only women can volunteer – leaders are women only, but unit helpers and other support roles are open to men and women, subject to successful DBS clearance.
For those who want to help but can't commit to weekly meetings, you could volunteer with a unit in a support role, such as being their treasurer – you don't have to attend meetings with the girls, you just manage the accounts on behalf of the leader and keep them up to date for annual checks.
Or, if you can do one week a month perhaps, you could be a unit helper – and either turn up on the night as a spare pair of hands, or get involved in planning trips and activities under the leader's supervision. This is how I would recommend anyone unfamiliar with Guiding gets started – really test it out before you commit!
More: Training workshops and support from mentors »
Share this article:
Discussion is open - be the first to comment - click here to respond.