Posted on Thursday 6th September 2018 at 8:55 pm by SH (Editor)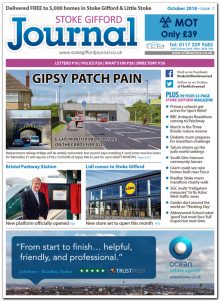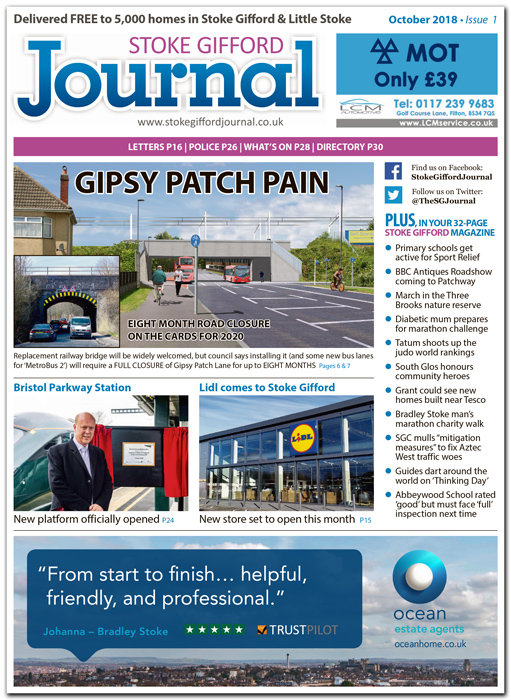 North Bristol Press, publisher of the Bradley Stoke Journal, is pleased to announce the launch of its second monthly community news magazine, to serve the Stoke Gifford and Little Stoke area.
The new magazine, which comes five years after the start of the hugely successful Bradley Stoke Journal magazine, will be distributed to all homes in Stoke Gifford parish north of the A4174 Ring Road, from October 2018.
All homes in Little Stoke (which lies within the parish Stoke Gifford), a small number of which previously received the Bradley Stoke magazine, will henceforth receive the Stoke Gifford magazine.
The progression into print comes six years after the establishment of the Stoke Gifford Journal website, which is the only interactive community news forum dedicated solely to Stoke Gifford. The website has in recent times been supplemented by the Stoke Gifford Journal Facebook page, which has amassed nearly 2,000 fans.
Like its Bradley Stoke counterpart, the new Stoke Gifford Journal magazine will include news items from relevant local authorities (in this case, Stoke Gifford Parish Council and South Gloucestershire Council), community groups, schools and local businesses.
North Bristol Press editor Stephen Horton commented:
"For far too long, the Stoke Gifford community has suffered from the lack of a credible local news publication, having to rely on a quarterly advertising booklet edited miles away in another county. Things are now about to change with the Journal set to bring its proven and respected formula to another part of the North Bristol Stokes area."
More: Community reporter already in post. Advertising opportunities. »
Share this article: