Posted on Saturday 22nd December 2018 at 7:12 pm by SH (Editor)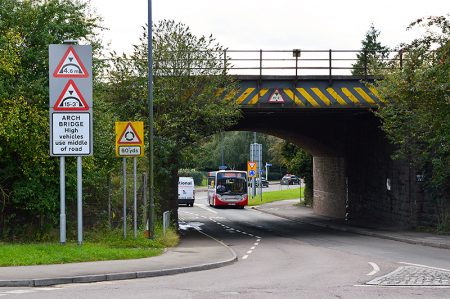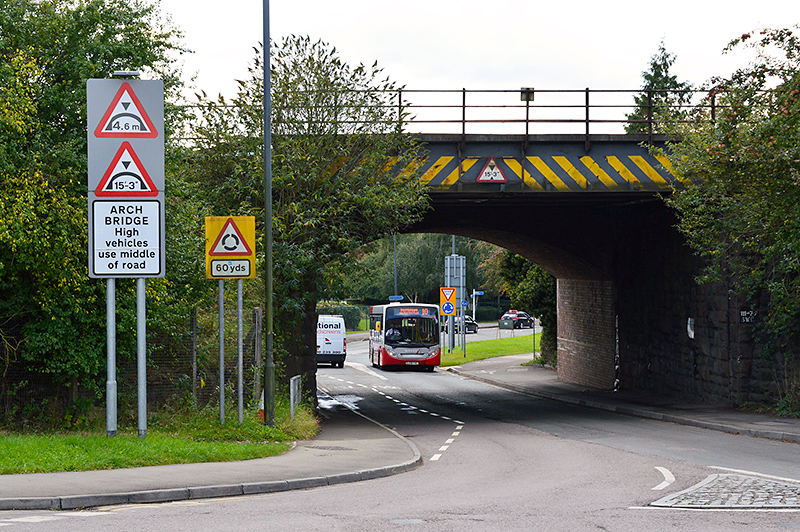 Network Rail is warning motorists and bus passengers of a three-day closure of Hatchet Road, in the vicinity of Parkway Station, over the Christmas period. The closure is necessary because a crane needs to be positioned in the carriageway in order to install a large, new signalling structure across the tracks.
The closure will affect local traffic which normally passes under the Parkway railway bridge across all three days, and rail passengers needing to access the station on 24th December (no trains run on 25th or 26th December).
The section of road to be closed stretches from the mini-roundabout at the North Road junction, under the bridge, to the mini-roundabout at the Church Road junction.
The closure means that motor vehicles will not be able to access Parkway Station from Hatchet Road between 6.00am on 24th December until 4.30am on 27th December and will instead need to access the station from the east via Hunts Ground Road.
Walking routes will remain in place for pedestrians. Cyclists may use the walking route, but should dismount.
Public buses will not use the station bus stops during this time. Therefore, station users will need to use the bus stops marked 'Ratcliffe Drive' on Hatchet Road (these are the ones north of the roundabout at the junction of Ratcliffe Drive and Sandringham Road). Anyone of limited mobility who requires assistance to travel between the bus stop and the station should look out for the taxi service that will shuttle between the two locations (on 24th December only).
There will be a phone number displayed at the 'Ratcliffe Drive'  bus stop on Hatchet Road for people with limited mobility to call should they need assistance.
More: Details of bus service diversions during road closure »
Share this article:
Discussion is open - be the first to comment - click here to respond.