Posted on Thursday 8th August 2019 at 9:10 pm by Laura Mortimore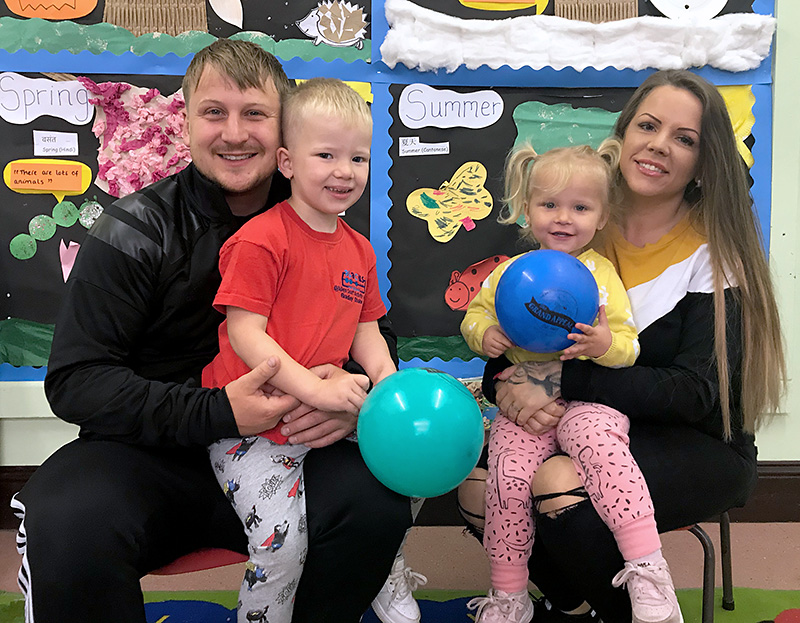 Children at Abacus Pre-School, based in the Poplar Rooms on North Road, Stoke Gifford, have been wearing their 'wrong trousers' in order to raise money for the 'Grand Appeal', the Bristol Children's Hospital charity.
During the week beginning Monday 10th June, the children made a donation in order to wear some wacky trousers to their pre-school sessions. Throughout the week, the children, as well as the staff, turned up wearing pyjama bottoms, brightly coloured leggings and trousers with a multitude of patterns on them. The donations given, added to money raised at a cake sale at the recent Stoke Gifford Fête, totalled £142.
The Bristol Children's Hospital Charity is a charity that is very close to the hearts of those at Abacus as one of their own children, Brodi, has unfortunately had to spend a lot of time at the hospital in recent months. Here is Brodi's story, recounted by his mum, Maria:
"In March 2018 Brodi underwent a full body MRI scan to get answers to a growth in his skull. Results showed Brodi has a condition called a Chiari Malformation; this is where the base of the brain (cerebellum) is descending into the spinal canal reducing the flow of CSF fluid to the brain."

"Some adults and children can live with this condition and never experience any symptoms or need for intervention, however, on 10th November 2018 Brodi woke in the night crying with head pain and being sick, he had also lost all feeling in his legs. After numerous tests and scans at the wonderful Bristol Children's hospital it was apparent Brodi had a large build-up of fluid within his brain. The doctors were quick to react and Brodi had a shunt insertion to reduce the pressure of the build-up. After a 2 week stay in hospital Brodi was allowed home to continue his recovery."
More: Events at all Abacus settings raised a total of £256 »
Share this article:
Discussion is open - be the first to comment - click here to respond.