Posted on Saturday 7th March 2015 at 5:14 pm by SH (Editor)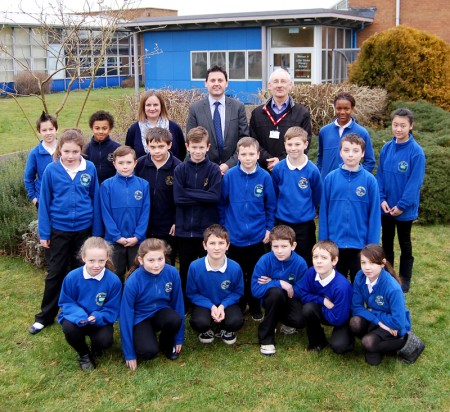 Staff and pupils at a local primary school that was deemed 'in need of improvement' two years ago are celebrating after Ofsted rated it 'good' following its latest inspection in January.
Little Stoke Primary School was graded 'good' for each of the five key judgement themes of leadership and management, behaviour and safety of pupils, quality of teaching, achievement of pupils and early years provision.
The news was welcomed by headteacher Scott Howes, who said the school had been through a "really intense time of change" since the last inspection and had worked closely with the local authority and government inspectors to bring about the necessary improvements.
In a letter to parents, Mr Howes wrote:
"We are pleased to report that the inspectors recognised the significant improvements brought about by the hard working team of teachers, support staff, office staff, governors and leadership team. Ofsted has now graded Little Stoke Primary School as a 'good' school and has identified some excellent features."
Inspectors spent two days meeting pupils, staff, governors and parents, as well as observing lessons and playtime sessions, analysing achievement data and looking at work in pupils' books.
In their report, inspectors comment on the strength of the new governing body and acknowledge that all areas of improvement identified in the previous inspection have been successfully addressed.
More: "The job of improving a school for the pupils is never done"
Share this article: