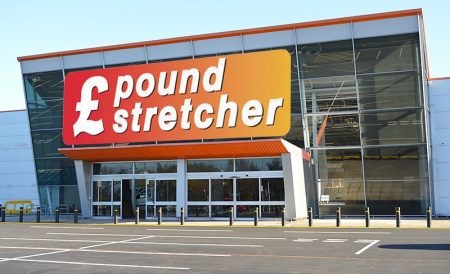 The former B&Q building in Fox Den Road, Stoke Gifford looks likely to become fully occupied once again by early next year following recent announcements from two major retailers.
Following the subdivision of the property into four separate units (1, 2A, 2B & 3), DW Fitness opened in unit 3 (closest to the Ring Road) in January 2017. Variety store The Range has since moved into unit 1, leaving the middle two units, 2A and 2B still to be occupied.
Shopfitters have been working inside unit 2B in recent weeks and it is has recently been confirmed that discount variety store Poundstretcher will open here on Thursday 9th November.
Back in September 2016, the Journal reported that a document submitted as part of a planning application suggested that discount food retailer Lidl was considering opening a store at the site and the firm has now confirmed its intention to open in unit 2A in early 2018.
A Lidl spokesperson told the Journal:
"Fitting-out of the new store is expected to begin before the end of the year, with a view to opening in spring next year."

"The store will have a 1,485m² sales area and there are plans to create up to 40 new jobs."
Lidl UK's Regional head of property, Glen Stidever, commented:
"We are delighted to be opening a new store in Stoke Gifford, which marks another milestone in our ambitious store expansion programme. We look forward to getting started on construction and opening our doors in the not too distant future."
Above: How the retail stores will line-up at Fox Den Road, Stoke Gifford.
The Stoke Gifford Lidl store could soon be followed by another just two miles away in Patchway after the supermarket announced the imminent submission of a planning application for a site on Hayes Way (see location map on facing page).
A mailshot announcing the move was made last month to thousands of homes in the surrounding area and a community engagement event was held in Patchway on Wednesday 25th October.
The Journal understands that, subject to obtaining planning permission, the Lidl store on Hayes Way, Patchway is likely to open in early 2019.
This article originally appeared in the November 2017 issue of the Bradley Stoke Journal news magazine (on pages 4 & 5). The magazine is delivered FREE, EVERY MONTH, to 9,500 homes in Bradley Stoke, Little Stoke and Stoke Lodge. Phone 01454 300 400 to enquire about advertising or leaflet insertion.
UPDATE (8th November 2017): Poundstretcher has put back the opening date for its new store at Fox Den Road, Stoke Gifford to Saturday 18th November.