The Kip Keino Athletic Stadium, based at South Gloucestershire and Stroud College's WISE Campus, is named after the Kenyan runner who twice won Olympic gold, in 1968 and 1972.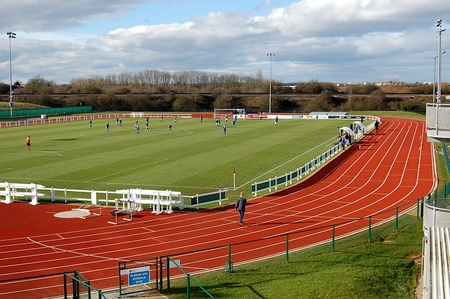 During the summer of 2010, Filton College invested £875,000 in the development of the Bristol Academy Sport Complex at the WISE Campus in Stoke Gifford, after receiving a major grant of £450,000 from Bristol City Council.
The centre-piece of this investment has been the creation of a competition-standard athletic stadium which will host several local athletic clubs and in, 2012, will be the pre-Olympic training base for the Kenyan Olympic squad.
Floodlights have been installed so it can be used at night, and £70,000 of new equipment, including pole vaults, hurdles and high jumps has been added, along with 300 covered seats for supporters.
A league standard football pitch has also been introduced, which is used by Bristol Academy Women's FC.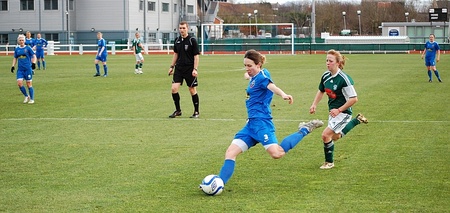 Related Links
Kip Keino Athletic Stadium in the Media
Bristol set to welcome Kenya's Olympic athletes
3rd July 2012 | Bristol Post
Bristol is set to welcome Kenya's Olympic athletes to the city tomorrow ahead of London 2012. Arranged by the Bristol Kenya Partnership (BKP), the 40-strong team of athletes and officials will stay in UWE Bristol's student village while they use the Kip Keino stadium at SGS College for their pre-Olympics training.
Kenyan Olympic delegates confirm Bristol as training venue for Kenyan team
7th December 2011 | Filton College
Delegates of the Kenyan Olympic team visited Bristol, 24-28 November for a tour of the City and to view the sporting facilities at UWE and Filton College, WISE Campus to confirm arrangements of the Kenyan Olympic and Paralympic teams.
Kip Keino Athletic Stadium receives top award
21st January 2011 | Filton College
The Kip Keino Athletic stadium in Stoke Gifford was subject to a UK Athletics inspection in November and has now received its grading certificate. The stadium situated at the Bristol Academy Sport Complex at the WISE Campus was awarded Class 'A'. This means the new athletic facilities including the new football stadium are a first class, quality facility in every respect. The stadium can host full athletics (track and field) events to National Championship level.
Olympic legend opens new athletics track at college
3rd November 2010 | Bristol Evening Post
An Olympic hero from Kenya has officially opened a £1.3 million new sports complex at Filton College. The Kip Keino Athletic Stadium is based at the WISE Campus and is named after the runner who won gold twice, in 1968 and 1972.
Kenyan great to take the wraps off new stadium
30th October 2010 | Bristol Evening Post
Kenyan Olympic legend Kip Keino will formally open the new Stoke Gifford Athletic Stadium on Tuesday. The two-times Olympic gold medallist – he also won two silvers – will take time off from a visit to London, where he is on business as chairman of the Kenyan Olympic Committee, to inaugurate the new facility, which will be a huge boost to track and field athletics in Bristol and the surrounding area.