A new mixed-use development featuring an Aldi supermarket, a Costa drive-through, a Premier Inn hotel and a Beefeater restaurant could be built in Stoke Gifford.
A planning application for the proposed development, on vacant land to the rear of Sainsbury's in Fox Den Road, was submitted to South Gloucestershire Council on 2nd April 2020.
The developer behind the scheme is Baylis Estates Limited, well known locally for its involvement in The Mall and The Venue at Cribbs Causeway.
Advertisement
Submission of a formal planning application followed a pre-application public consultation exercise that took place in August and September 2019 and involved neighbouring residents and local councillors. At that time, Aviva Investors were said to be the owners of the land.
Although the outline plans revealed in 2019 included a gym, this has been removed from the submitted planning application and substituted with a 'multi-use' building. The applicant says this would "allow a range of different complementary uses to come forward in the future if the market allows".
UPDATE (7th January 2022): Work has started to clear the site. Trees around the perimeter of the site are being felled. See photo below. An update article is planned for the March/April issue of the Stoke Gifford Journal magazine.
UPDATE (22nd May 2021): Following an officer recommendation to approve the application and in the absence of any 'call in' by council members, planning consent was duly granted under delegated powers on 23rd April 2021.
UPDATE (8th February 2021): A large number of revised plans and reports have appeared on the South Gloucestershire Council planning portal today.
The planning application
P20/05916/F | Erection of mixed-use development comprising of Hotel and Restaurant, Supermarket, Coffee Shop with Drive Thru Facility and multi-use building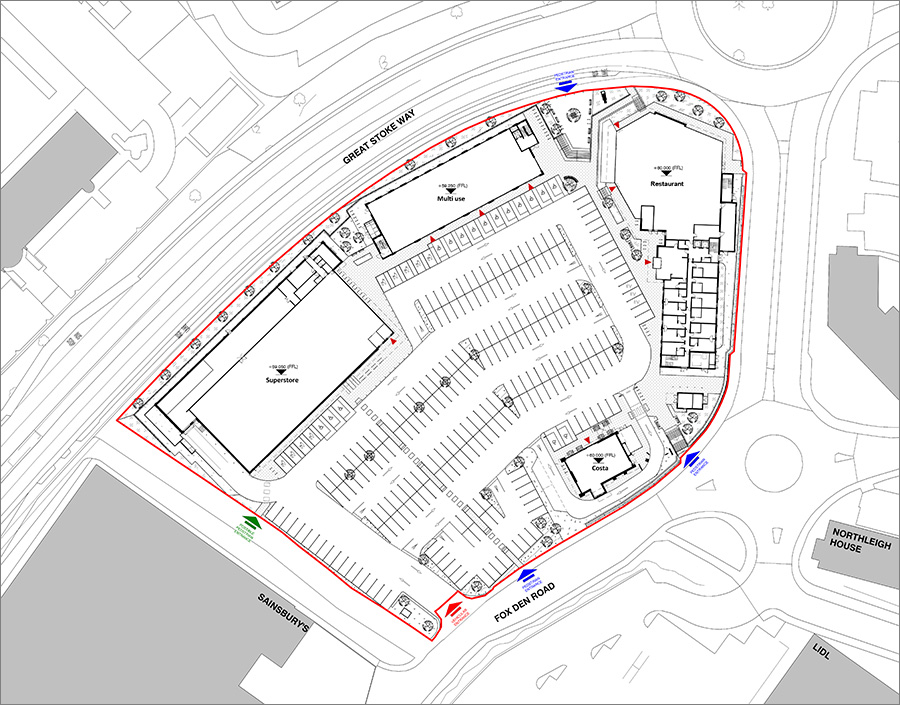 Related planning applications
Premier Inn signage
Reference: P21/07802/ADV
Display of various items of signage associated with the Premier In hotel and Beefeater restaurant,
Received: 24th August 2021
Status: Awaiting decision
Costa Coffee signage
Reference: P21/05732/ADV
Display of various items of signage associated with the Costa Coffee drive-through unit.
Received: 24th August 2021
Status: Awaiting decision
Site photos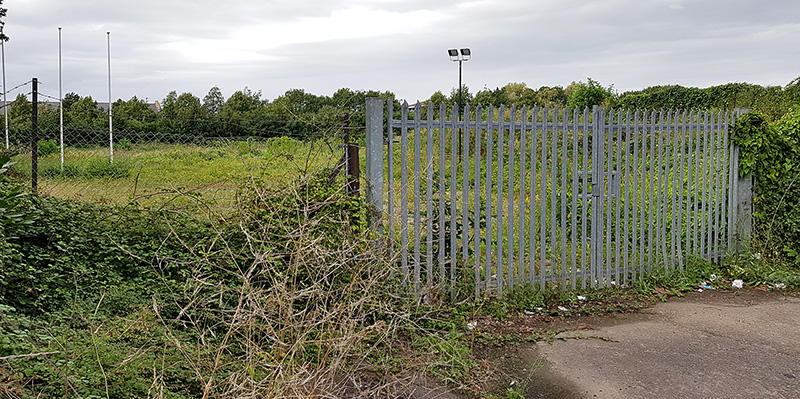 Site location map
Click on icon on top right to view full screen.
Stoke Gifford District Centre stories in the Journal