The Kenyan Olympic squad arrived in Stoke Gifford today to begin their training camp ahead of the London 2012 Games that start on Friday 27th July.
The squad will be based at UWE Bristol's Frenchay Campus and train on the Olympic-standard athletics track at South Gloucestershire and Stroud College's WISE Campus in New Road.
The visit has been arranged by the Bristol Kenya Partnership (BKP) with support from UWE Bristol, University of Bristol, WISE SGS, Bristol City Council and others.
The squad includes around 40 athletes, consisting of all the runners up to and including the 3,000 metres steeplechase (the long distance runners will be staying at altitude in Kenya).
The team staying in Bristol includes two swimmers and a female weightlifter. David Rudisha world record holder and reigning world champion for 800m will arrive in Bristol next week after running in Paris at the weekend.
Pamela Jelimo, the reigning 800m Olympic Champion, is another of the stars who will be using the Kip Keino Stadium at SGS College as their training base.
The Stoke Gifford stadium is one of only six venues in the south west that has UK Athletics class 'A' certification for its athletics facilities. A £1.3 million investment turned a former training track into a competition-standard athletics ground, with Bristol City Council putting in £450,000 towards the development.
Twice Olympic gold-medal winner Kip Keino, Chairman of Kenya's National Olympics Committee, is one of the officials accompanying the squad.
UWE Bristol Deputy Vice-Chancellor John Rushforth said:
"It is a huge honour to host the Kenyan team. We are delighted that they have chosen to base themselves in Bristol and that we have a chance to build on our various connections with Kenya. We hope their stay at UWE Bristol will be a great start to their Olympic ambitions and we will do all we can to make it a success."
Later today, an evening reception for the athletes will be jointly hosted by UWE Bristol and the Kenyan High Commissioner, Ephraim Ngare, who will be attending.
The Kenyan Paralympic squad will also stay in UWE Bristol's student village and will arrive during August prior to the start of the Paralympics in London on 29th August.
Source: Press release from UWE Bristol.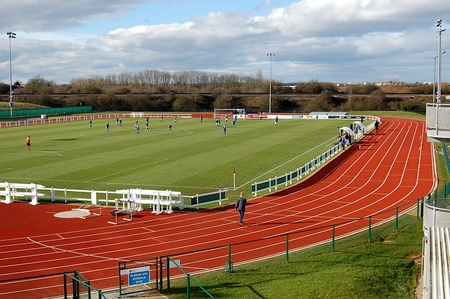 Photo 1 (courtesy of UWE): The Kenyan Olympic squad arrives at UWE Bristol.
Photo 2: The Kip Keino Athletic Stadium at the Wise Campus in New Road, Stoke Gifford.
Related link: Kip Keino Athletic Stadium (The Journal)