Jobs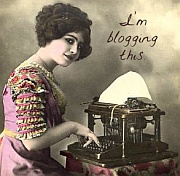 Major employers in the Stoke Gifford area include Friends Provident (formerly AXA, Sun Life), the MoD, Hewlett Packard and the University of the West of England (UWE).
Business parks in the area include Bristol Business Park (in Coldharbour Lane, opposite UWE – where employers include Dupont, Thales, QinetiQ and Motability Finance).
Planned developments, such as the University Technical College and the UWE Stadium are expected to further enhance the range of employment opportunities in the area in the next few years.
Featured Jobs
Jump Bristol, Cribbs Causeway/Patchway
Chef/Cook at Jump Bristol!
Ranges from £6.35 up to £8.05 p/h + bonus (rates of pay are age dependant, applicants must be over age of 18 to apply for this role)
We are looking for a Chef/Cook to join our team and take overall responsibility for the kitchen area.
Previous experience in a busy kitchen environment is required
(at least 1 year).
Our cafe is a very busy environment so the successful candidate must be naturally organised and capable of working under pressure.
Hours are normally 9am-6pm, 5 days per week but can vary slightly. Extra shifts may be required during holidays and busy periods.
***Weekend and Bank Holiday work is absolutely essential***
Please email Dawn Hall (dawn@jumpbristol.co.uk) with your CV and cover letter!
Interviews will be arranged immediately with the view to the successful candidate starting in the next 2 weeks. Good luck!
Advert placed 17th May 2018.
April UK, Almondsbury Business Centre, Woodlands, Bradley Stoke
ARE YOU LOOKING FOR A
REWARDING POSITION?
It's an exciting time to be part of APRIL UK!
As an award-winning protection and health insurance specialist, we are currently experiencing strong growth across our distribution lines and product range. As a result we are now looking to expand our Tele-Marketing Team to meet the growing demand for our services.
We are looking for Tele-Marketing Representatives to help deliver the company's marketing plan; by making out-bound calls to individuals and businesses; in a team-oriented department. Full training will be provided on products.
Responsibilities:
Sourcing and researching own leads
Telephoning small and medium-sized companies to arrange appointments for business consultants
Working closely with business consultants and communicating key information relating to their appointments made
Experience in this area is preferred but not essential; the most important attributes are:
Being self-motivated; with a determination to get results
Having strong communication skills; and confidence on the telephone
Being enthusiastic and having a 'can-do' attitude
Salary: £8.00 to £8.50 per hour depending upon experience
Hours: Monday to Thursday 10am – 2pm
Location: Bradley Stoke, Bristol
Please apply by emailing your CV to Claire Sibbald at:
claires@april-uk.com
Advert placed 13th October 2017.
Home Instead Bristol North
Looking for a meaningful, part-time role in north Bristol? Home Instead has vacancies for CareGivers. No prior experience necessary.
For more information, visit Home Instead Bristol North.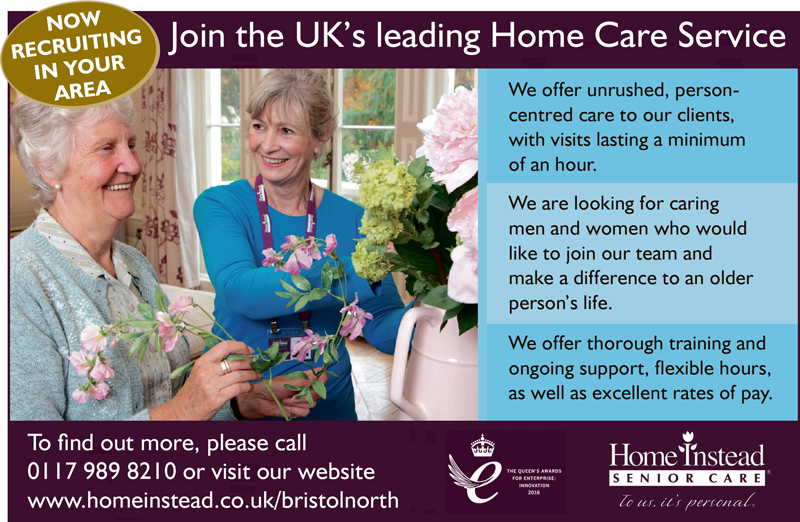 Advert placed 2nd October 2017.
Milestones Trust, South Gloucestershire
Don't miss the latest Stoke Gifford jobs : Become a fan on Facebook
Friends Life, Stoke Gifford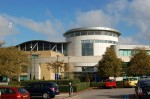 Friends Life has a major site at Brierly Furlong, Stoke Gifford. The company brings together the UK operations of Friends Provident and the life assurance businesses acquired from Bupa and AXA UK.
More information: Careers at Friends Life
Sainsbury's, Stoke Gifford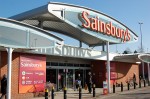 For vacancies at the Sainsbury's supermarket in Fox Den Road, visit:
Frequently advertised roles include General Assistant, Customer Service, Warehouse Assistant and Counter Assistant.
Ministry of Defence, Abbey Wood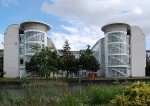 The massive MoD complex at Abbey Wood houses the Defence Equipment and Support procurement organisation.
The site manages procurement contracts for the Royal Navy, the British Army and the Royal Air Force.
Abbey Wood is the largest MoD site in the UK with 7,000 staff – rising to 10,300 by 2012 with the opening of new buildings nearby.
More information: Civilian jobs at the MOD
Stoke Gifford Train Depot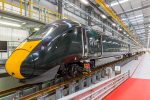 Japanese firm Hitachi is creating 150 jobs at its newly built train service depot in Stoke Gifford.
The £80m facility, near Bristol Parkway Station, will maintain the new Intercity Express (ICE) trains which will run on the Great Western route.
Recruitment for the 150 jobs has already started to ensure the facility is ready ahead of arrival of the new trains, which will connect London to Wales and the South West of England, entering service later this year.
More information:
University of the West of England, Frenchay
The University of the West of England (UWE) is one of Britain's most popular universities, with more than 30,000 students and 3,000 staff and is the largest provider of higher education in the south west of England.
More information:
South Gloucestershire and Stroud College (SGSC)
More Jobs in the North Bristol area
More North Bristol Jobs, aggregated by North Bristol Press:
Tweets by @NthBristolJobs