Jobs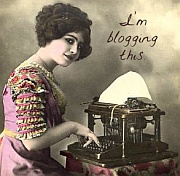 Major employers in the Stoke Gifford area include Friends Provident (formerly AXA, Sun Life), the MoD, Hewlett Packard and the University of the West of England (UWE).
Business parks in the area include Bristol Business Park (in Coldharbour Lane, opposite UWE – where employers include Dupont, Thales, QinetiQ and Motability Finance).
Planned developments, such as the University Technical College and the UWE Stadium are expected to further enhance the range of employment opportunities in the area in the next few years.
Featured Jobs
Jump Bristol, Cribbs Causeway/Patchway
New Vacancies at Jump Bristol!
– Age 16+
We have opportunities for hardworking, reliable people to join our friendly team:
Party Hosts
(After school from 4pm and weekends)
Have you got the character and enthusiasm to give a child their best birthday party ever?! We are looking for lively, smiley, friendly hosts to join our busy party hosting team!
Full and part-time roles working across following departments:
Reception
Activities
Cafe
Parties
Successful candidates will be organised, motivated, reliable and hard working.
If you think one of these roles sounds suited to you, apply today!
Full training will be provided.
To apply please send a cover email on why you would be suited to the role and your CV to Dawn Hall at dawn@jumpbristol.co.uk
The closing date for these vacancies is Wednesday 20th September.
Good luck!
Advert placed 14th September 2017.
Home Instead Bristol North
Looking for a meaningful, part-time role in north Bristol? Home Instead has vacancies for CareGivers. No prior experience necessary.
For more information, visit Home Instead Bristol North.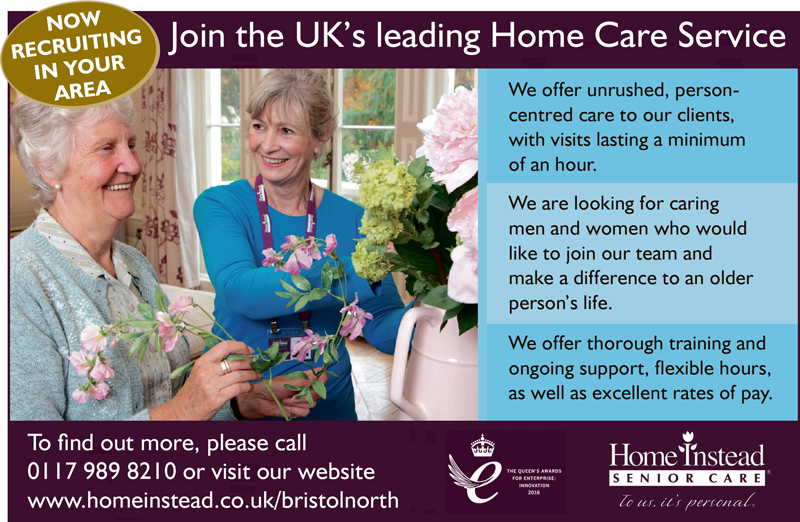 Advert placed 6th September 2017.
Stoke Gifford Journal
Reporter covering Stoke Gifford (part-time)
Status: Company employee (PAYE) or freelance
Hours of work: 16 hours per month (flexible)
Job description
Working from home, research and write news stories for publication on the Stoke Gifford Journal website
Flexible working hours between 9am and 5pm, with the occasional need to attend events in the evening or at weekends
Establish and maintain contacts with local schools, community groups and businesses
Proactively seek out stories of interest from the Stoke Gifford / Little Stoke area
Take on story-writing tasks assigned by the editor
Conduct interviews: Face-to-face, over the phone and via email
Attend local events and photo opportunities in the Stoke Gifford / Little Stoke area
Provide regular progress reports to the editor
Person description
Excellent writing skills with the ability to tell a story in a clear, logical and engaging manner
Ability to produce accurate work with attention to detail
Good computer skills, including word processor, spreadsheet and email
Good interpersonal skills
Good online research skills
Good social media skills
Confident using a standalone or smartphone camera, with basic knowledge of how to obtain a good quality, well composed photograph
Keen interest in local affairs
Good knowledge of the local area
Ability to work independently
Commitment to meeting agreed deadlines
Equipment and transport
Use of own computer (or a laptop can be provided)
Use of own broadband connection
Use of own smartphone (allowance paid for calls)
Use of own transport or public transport to attend events (costs reimbursed)
To find out more, please call Stephen Horton (Editor, North Bristol Press) on 01454 300 400 for an informal discussion, or send a brief resumé to: jobs@bradleystokejournal.co.uk
There may be potential for working additional hours within other areas of the North Bristol Press business.
Advert placed 11th September 2017.
Milestones Trust, South Gloucestershire
Advert placed 1st January 2017.
Don't miss the latest Stoke Gifford jobs : Become a fan on Facebook
Friends Life, Stoke Gifford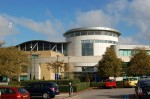 Friends Life has a major site at Brierly Furlong, Stoke Gifford. The company brings together the UK operations of Friends Provident and the life assurance businesses acquired from Bupa and AXA UK.
More information: Careers at Friends Life
Sainsbury's, Stoke Gifford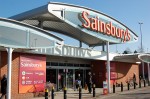 For vacancies at the Sainsbury's supermarket in Fox Den Road, visit:
Frequently advertised roles include General Assistant, Customer Service, Warehouse Assistant and Counter Assistant.
Ministry of Defence, Abbey Wood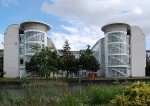 The massive MoD complex at Abbey Wood houses the Defence Equipment and Support procurement organisation.
The site manages procurement contracts for the Royal Navy, the British Army and the Royal Air Force.
Abbey Wood is the largest MoD site in the UK with 7,000 staff – rising to 10,300 by 2012 with the opening of new buildings nearby.
More information: Civilian jobs at the MOD
Stoke Gifford Train Depot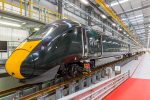 Japanese firm Hitachi is creating 150 jobs at its newly built train service depot in Stoke Gifford.
The £80m facility, near Bristol Parkway Station, will maintain the new Intercity Express (ICE) trains which will run on the Great Western route.
Recruitment for the 150 jobs has already started to ensure the facility is ready ahead of arrival of the new trains, which will connect London to Wales and the South West of England, entering service later this year.
More information:
University of the West of England, Frenchay
The University of the West of England (UWE) is one of Britain's most popular universities, with more than 30,000 students and 3,000 staff and is the largest provider of higher education in the south west of England.
More information:
South Gloucestershire and Stroud College (SGSC)
More Jobs in the North Bristol area
More North Bristol Jobs, aggregated by North Bristol Press:
Tweets by @NthBristolJobs