Jobs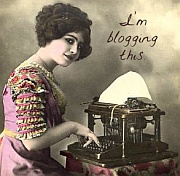 Major employers in the Stoke Gifford area include Friends Provident (formerly AXA, Sun Life), the MoD, Hewlett Packard and the University of the West of England (UWE).
Business parks in the area include Bristol Business Park (in Coldharbour Lane, opposite UWE – where employers include Dupont, Thales, QinetiQ and Motability Finance).
Planned developments, such as the University Technical College and the UWE Stadium are expected to further enhance the range of employment opportunities in the area in the next few years.
Featured Jobs
Milestones Trust, South Gloucestershire
Advert placed 1st January 2017.
Don't miss the latest Stoke Gifford jobs : Become a fan on Facebook
Friends Life, Stoke Gifford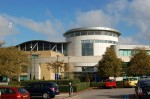 Friends Life has a major site at Brierly Furlong, Stoke Gifford. The company brings together the UK operations of Friends Provident and the life assurance businesses acquired from Bupa and AXA UK.
More information: Careers at Friends Life
Sainsbury's, Stoke Gifford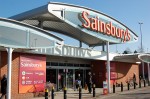 For vacancies at the Sainsbury's supermarket in Fox Den Road, visit:
Frequently advertised roles include General Assistant, Customer Service, Warehouse Assistant and Counter Assistant.
Ministry of Defence, Abbey Wood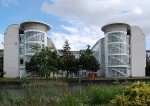 The massive MoD complex at Abbey Wood houses the Defence Equipment and Support procurement organisation.
The site manages procurement contracts for the Royal Navy, the British Army and the Royal Air Force.
Abbey Wood is the largest MoD site in the UK with 7,000 staff – rising to 10,300 by 2012 with the opening of new buildings nearby.
More information: Civilian jobs at the MOD
Stoke Gifford Train Depot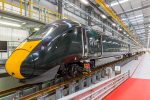 Japanese firm Hitachi is creating 150 jobs at its newly built train service depot in Stoke Gifford.
The £80m facility, near Bristol Parkway Station, will maintain the new Intercity Express (ICE) trains which will run on the Great Western route.
Recruitment for the 150 jobs has already started to ensure the facility is ready ahead of arrival of the new trains, which will connect London to Wales and the South West of England, entering service later this year.
More information:
University of the West of England, Frenchay
The University of the West of England (UWE) is one of Britain's most popular universities, with more than 30,000 students and 3,000 staff and is the largest provider of higher education in the south west of England.
More information:
South Gloucestershire and Stroud College (SGSC)
More Jobs in the North Bristol area
More North Bristol Jobs, aggregated by North Bristol Press:
Tweets by @NthBristolJobs