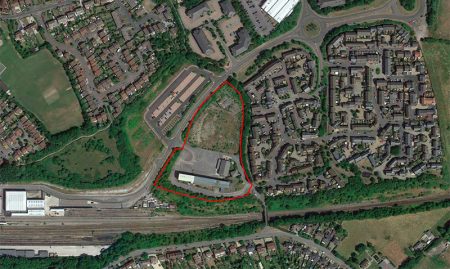 Plans to redevelop a site close to Parkway Station to provide a new office building are set to be revealed at a public exhibition in Stoke Gifford on Thursday (16th July).
Ashfield Land, the company behind the project, is in the early stages of the design process and would like to hear local residents' thoughts on potential design ideas for the building.
Members of the project team will be available at the exhibition to answer any questions on the proposals and feedback forms will be available.
The development site, known as 'Parklands', is located on Hunts Ground Road, on the opposite side of the road to South Gloucestershire Council's park and ride facility, and the company says it provides an opportunity to "redevelop brownfield land for much needed employment use in a highly sustainable location".
According to the company, the proposed office building will be "an exemplary development of the highest sustainability standards and high quality design".
The exhibition takes place at The Old School Rooms in North Road (BS34 8PD) between 3.30pm and 7.30pm on Thursday 16th July.
An exhibition flyer has been circulated to approximately 840 residents living in the surrounding area. All of the information displayed at the exhibition will be made available online following the event, and the organisers have offered to email/post copies directly following the event if this is more convenient.
All comments from the exhibition will be considered before the plans are finalised and a planning application submitted to South Gloucestershire Council later this year.
Image: Map showing outline of the Parklands site (click to enlarge).
More info: Parklands Consultation