MetroBus Extension Build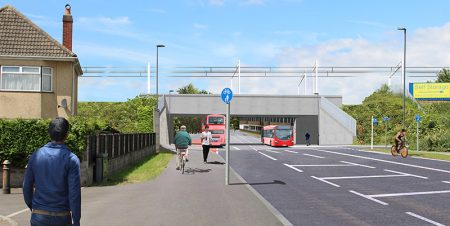 This page brings together news and resources relating to the construction of the Cribbs Patchway MetroBus Extension (CPME) route through Little Stoke and Stoke Gifford.
Early preparatory work began on Gipsy Patch Lane on Monday 25th February 2019 to divert underground utilities and undertake surveys in preparation for the main construction work. This preliminary work is being carried out by BT. It is not expected to cause any disruption to the supply of BT services or to road users, however, some foot/cycle paths may be affected.
The next phase of BT's preparatory work will require a closure of Gipsy Patch Lane at the railway bridge for approximately four weeks during June 2019. The road will be closed to all highway users, including pedestrians and cyclists, from Monday 3rd June 2019. Access to properties and side roads along Gipsy Patch Lane will be maintained and no disruption to the supply of utilities is expected.
The main CPME construction programme, which is yet to be finalised, is anticipated to include an approximate eight-month closure of Gipsy Patch Lane from early 2020 to enable the replacement of the railway bridge.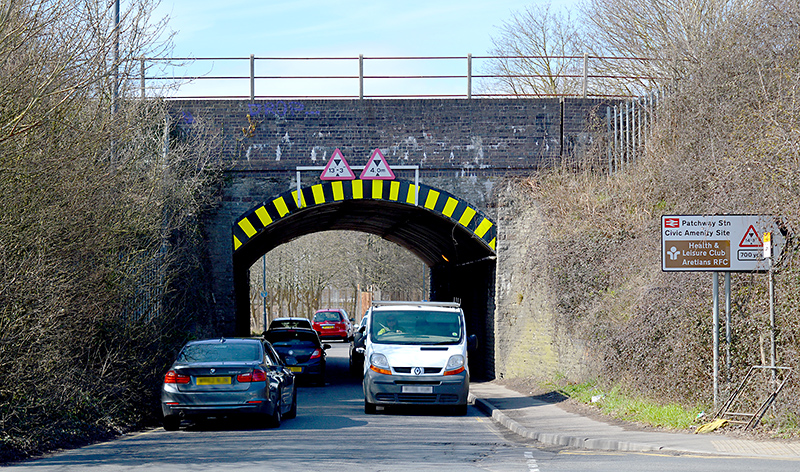 More information and related related links:
* The Travelwest page has been superseded by the SGC page, but is retained for archival purposes.
Overview of main work on Gipsy Patch Lane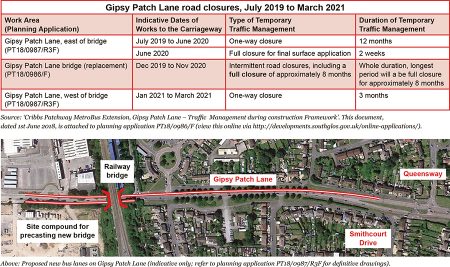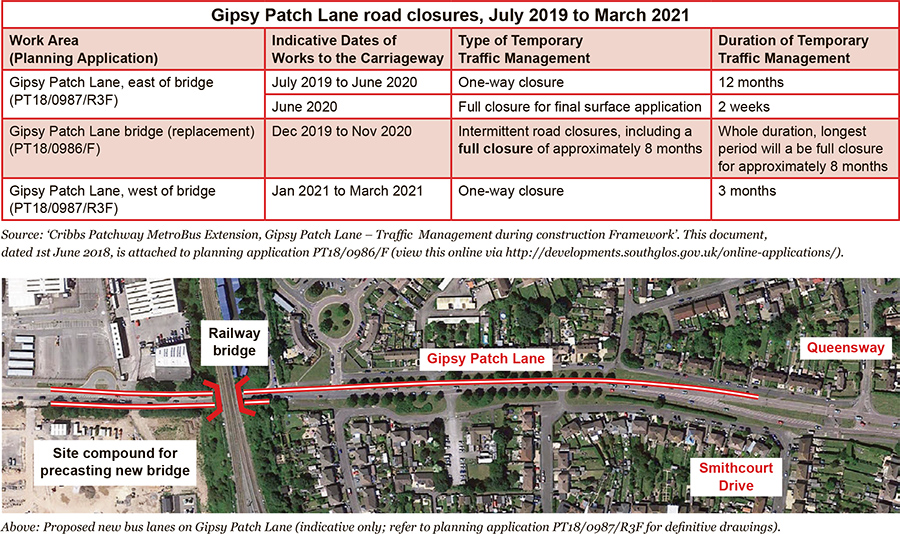 Click the above image to enlarge it in a pop-up window.
Outline programme schedule
Complete
Spring 2014 – Site surveys and preliminary design work
Autumn/winter 2015 – Public consultation
Winter/spring 2016 – Consultation analysis
Summer 2016 to Summer 2017 – Detailed design
February 2018 – Planning applications submitted
July 2018 – Planning applications approved
To be completed
February 2019 – Utility works on Gipsy Patch Lane
June 2019 – Four week closure of Gipsy Patch Lane for utility diversions
Summer 2019 – Construction starts
2020 – Gipsy Patch Lane railway bridge construction
2022 – Construction complete and MetroBus services operating on the route
A log of how the above dates have changed with time may be viewed on the Journal's main CPME webpage.
Gipsy Patch Lane travel survey
South Gloucestershire Council (SGC) is currently considering options to manage traffic during the main Cribbs Patchway MetroBus Extension construction work on Gipsy Patch Lane which is due to start later in 2019.  To this end, it is conducting an online travel survey to better understand travel patterns on Gipsy Patch Lane.
The council is asking everyone who travels along this road regularly to complete the survey. It should take about five minutes to complete.
The survey can be found at www.southglos.gov.uk/GPLsurvey and it is open until Wednesday 20th March 2019.
Recent MetroBus Extension build stories in the Journal